Building Alterations
J – VINE Building has an experienced team that will be able to handle and provide for your building alterations needs. With years of experience in our industry, we have always provided satisfactory results for our customers as well as quality building alteration work including complete remodeling, periodic maintenance and handling of all minor repairs or projects.
Surprisingly a demand for building alterations has increased as the years went on, primarily from the multiple client referrals we have been honored, based upon our outstanding quality of work and reasonable pricing. In return, as we have grown, our company has been able to evolve and expand, allowing us access to newer technology and machinery to be able to continue delivering improved service quality and surpassing client expectations.
Not only do we do residential alterations, but also commercial renovations. J – VINE  is a reliable source for remodeling services for commercial areas in Cape Town. If you own a business or office that you would like renovated, we offer the highest quality of service and guaranteed workmanship to make your business or office looking fabulous.
Extending Your Property
When home owners add alter to their home, it is either because their circumstances or because they want to add value to their home. Building Alterations involve additions to rooms, patios or new commercial construction. We also do installations for a large number of products as well including:
ceiling fans
lighting fixtures
cabinets
doors
floors
windows
tiles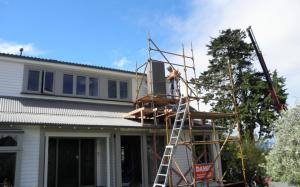 Every home owner wants to increase the value of their property so that if they have to sell, they will make the best profit out out their investment. Building alterations are not only for resale purposes but to also increase the comfort of your home for your family. We at J – VINE Building ensure your desired building alterations run smoothly and according to plan.