Due to an unfortunate crime rate increase in South Africa, boundary walls have increased in popularity. As a security measure, homeowners have been left with no choice but to erect high boundary / perimeter walls that will add beneficial privacy entertainment / play area for the family.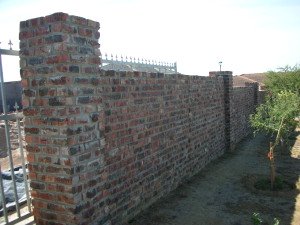 The craze of Boundary walls is increasing with every passing day and so the need of reliable constructional workers is also doing the same. This can also work wonder for the best security measures, and it can also leave you with no other choice but to take help of J – VINE Building. The premium quality walls, created by us, can help in adding up some beneficial privacy entertainment area, related with the family zone. We are known for undertaking various building projects, which will surely match up with the design of your house.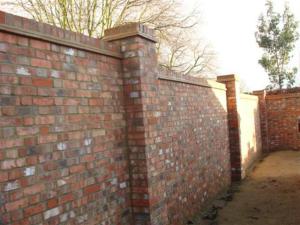 Our Boundary Wall Services
Other than the demarcating zone of the pace or business sector, the Boundary walls are also used as the best security measures, which one can ask for. It can also help in creating a characteristic quality to the place with a different touch altogether.
The Boundary walls Cape Town are constructed using different types of premium quality raw materials, for an everlasting design and touch. J – VINE Building have undertaken many boundary wall projects whether it is the overall design of your home or as an extension/ renovation to your existing home.
Apart from demarcating the area of your home or business and providing added security, boundary walls also add a characteristic quality to your home. Different building materials can be used to build perimeter enclosures, they can take the form of a combination of brick or stone walls.
Depending on the style of your house or even your personal preference, your boundary walls can be designed to accommodate either of the aesthetics. There are various different styles and designs as to which the walls can be made, we can either have a designer design them for you or we can implement a design provided by the client. Apart from the visual designs, the height of the wall can also be accommodated for, generally higher walls are a means of increased security.