J - VINE Building is a specialist civil works contractor and has been taking on projects since 1997. Since concrete work on a property is a lasting one, we take pride in ensuring that all our end products are of the highest quality possible and the best return on investment whether it is home or commercial.
Planning the concrete works in the best manner possible while surely help you to avail positive results, in the end. In this competitive market field, choosing the right company is really a tough task. However, with J - VINE Building, it is not at all hard to get in touch with experienced and well trained workers for Civil Works. The projects, which we take into account, are associated with both commercial as well as residential property. You just need to check out the concrete works, which we are capable of offering.
Civil Works Services To Avail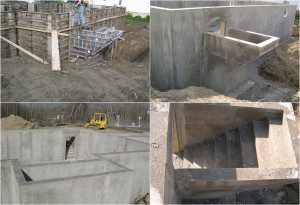 While planning to avail the best Civil Works in Cape Town, there are certain special services, which you can avail from us. Some of those are related with driveways, sidewalk regions, patios and also basement areas. The prices, related with the Civil Works Cape Town are quite affordable for all. It also depends on the duration and the size of concrete job, which our professionals have to perform
Concrete Works
J – VINE Building offers various concrete products to clients in and around Cape Town both for home and commercial properties. Concrete is one of the most durable building materials. It provides better fire resistance to wood and gains strength over time. Concrete can be used to create an array of products and even decorative purposes in building. Here is a list of services we offer from our civil works department:
Sidewalks
Driveways
Basements
Prices for all civil works are variable according to the size and duration of the job, although we always strive to get the job done as soon and efficient as possible.